ELECTRONIC BALLAST (T5 / T8 / T12 / CFL)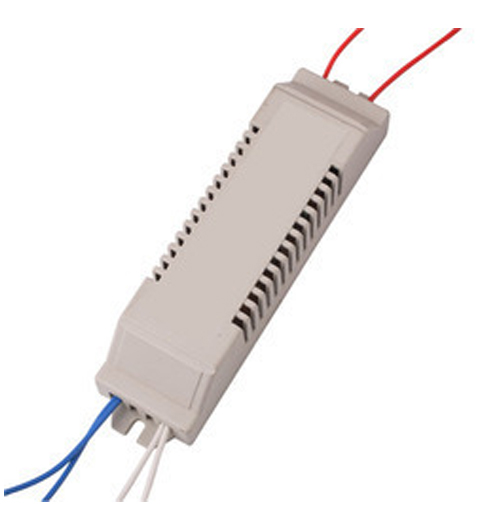 | | |
| --- | --- |
| PRODUCT CODE | ITEM |
| JEB-119 | 1 X 9W |
| JEB-111 | 1 X 11W |
| JEB-114 | 1 X 14W |
| JEB-120 | 1 X 18/20W |
| JEB-124 | 1 X 24W |
| JEB-126 | 1 X 26W |
| JEB-128 | 1 X 28W |
| JEB-140 | 1 X 36/40W |
| JEB-165 | 1 X 58/65W |
| JEB-214 | 2 x14W |
| JEB-220 | 2 x 18/20W |
| JEB-224 | 2 x 24W |
| JEB-228 | 2 x 28W |
| JEB-240 | 2 x 36/40W |
Energy Saving Electronic Ballast, 140-280 Volts Operating Voltage Range, Instant Start With High Power Factor i.e. More than 0.90, High Frequency, Sleek Compact Robust, THD <30%, confirming to IS: 13021 with latest amendment.
BENEFITS OF JILCO BRAND T-5 & T-8/12 ELECTRONIC CHOKES
Upto 40% energy saving as compared to conventional tube light
Negligible deterioration lighting level over the lamp life
Optimum luminous flux even at high temperatures
Maximum light on working plane
Higher co-efficient of utilization
With stands wide voltage fluctuation
Light in weight and sleek, slim and elegant in shape
Suitable for a wide range of applications
Helps reducing heat load on air conditioners
Flicker free starting & illumination
Hum- free operation
High CRI reveals true colors & texture.
BENEFIT ANALYSIS
| | | |
| --- | --- | --- |
| Benefits to Consumers | Benefits to Utility | Benefits to Government |
| ·         | ·         | ·         |
| Less incidence of power cuts | Better image due to less power outages | Less investment in power sector |
| Better Colour Rendering index |   | More electrical power for industry |
Note: The actual product may differ from the picture given above